01. Use armrest, track and pedal correctly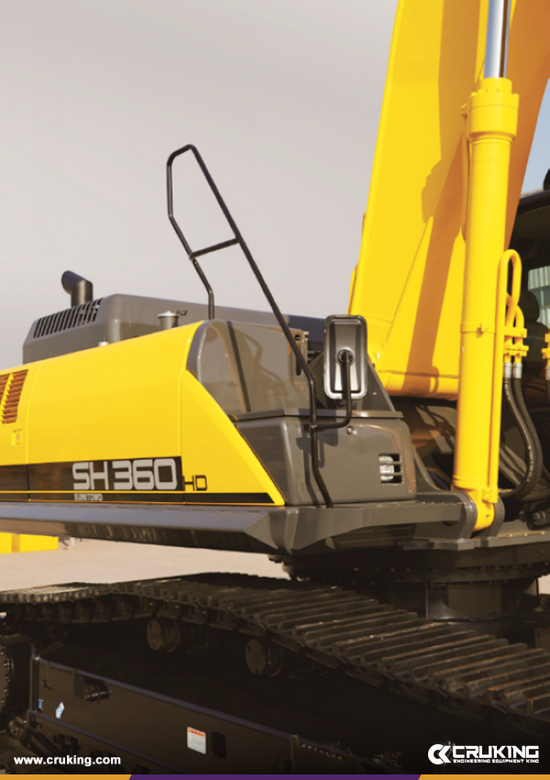 Excavators will be equipped with handrails outside the driving room, and large and medium-sized excavators are also equipped with pedals. Therefore, when getting on and off the car, we must make good use of handrails, tracks and pedals, and do not jump down directly from the machinery. It is best to clean grease and dirt from handrails and pedals regularly.
02. Strictly abide by cab regulations
Only one person is allowed to sit in the cab, and other people are not allowed to ride with the driver. The driver should sit on the seat and fasten the seat belt before operation.If it is necessary to suspend operation and communicate with personnel under the vehicle during excavation, the safety rod should be put down to prevent misoperation.
03. Pay attention to the stability of the machine during excavation
Do not dig the earth close to the track, to prevent the earth collapse of the machine. If this kind of accident happens unfortunately, to support the body with the help of a bucket, adjust the track and the shoulder of the road to maintain a right Angle slowly back out of danger. When working on the slope, the smoothness of the machine will also be greatly affected. You can first create a flat area on the slope and let the machine sit on the flat area. In addition, we should pay attention to the loading time do not let the bucket loaded with soil and stone through the vehicle cab.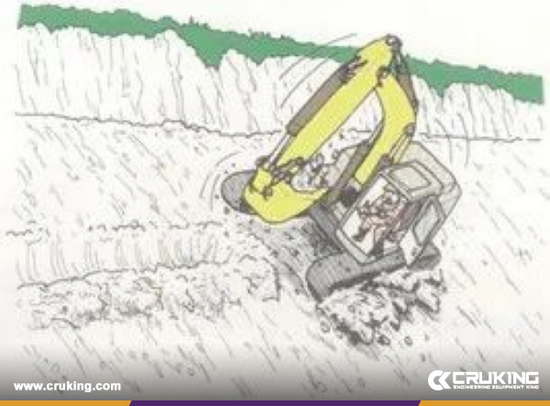 04. Precautions during walking
The driving route should be inspected in advance to avoid the road sections that are not conducive to driving. If you need a narrow space, it is best to have a car guide to provide command signals.
Crawler excavators have strong marching ability on the dirt road, but because of their large weight, once they fall into the mire and swamp, it will become an engineering accident that is difficult to solve. Therefore, it is best to avoid soft mud and swamp when it is not necessary.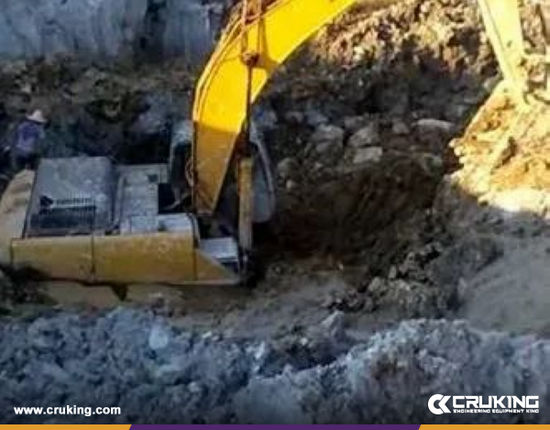 05. Precautions for use of accessories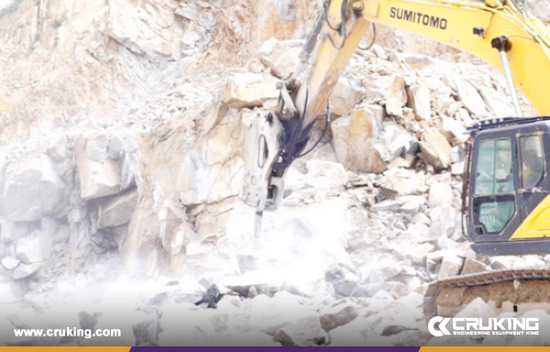 Do not perform crushing operations at the end of the stroke. Hammer crushing operations at the end of the stroke of the hydraulic cylinder may result in cylinder and mechanical damage.
When not operating the crushing hammer, do not put your foot on the operation pedal, inadvertently stepping will make the crushing hammer start, causing danger.